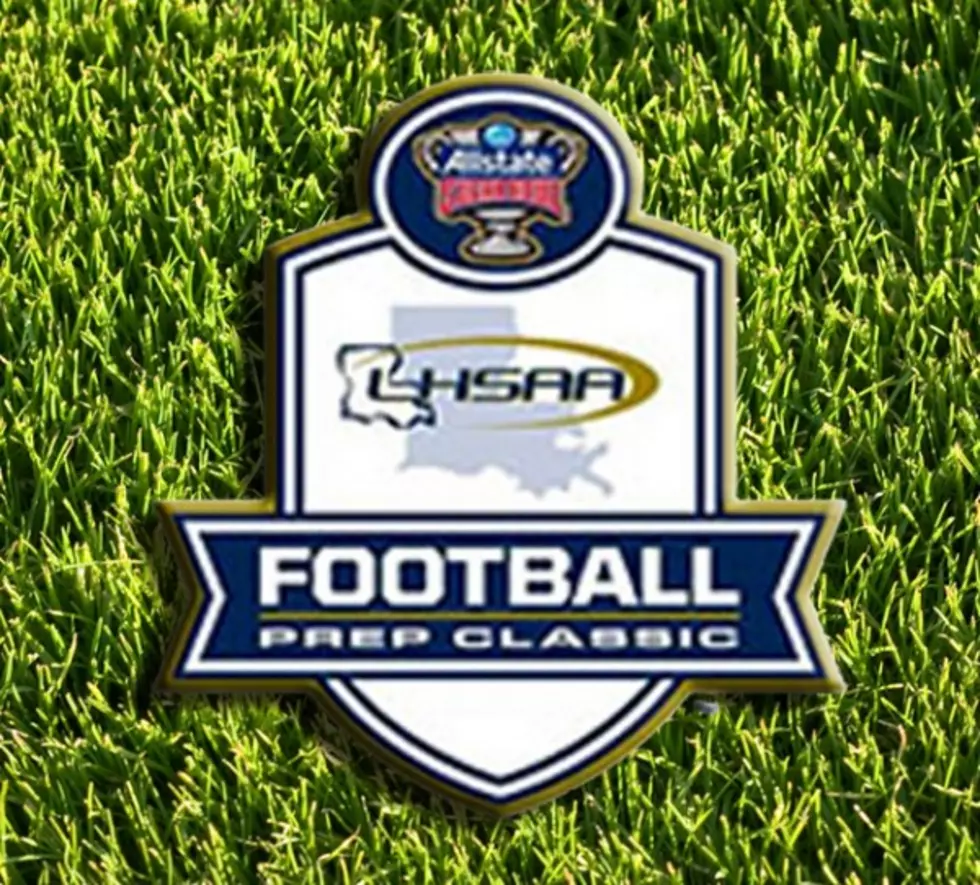 Acadiana Area LHSAA Playoff Match-ups 2019: Round Three
(Logo from LHSAA)
The LHSAA playoffs roll on and we're as excited as you are for round three. Which Acadiana area teams are still dreaming of a state title?
We're down to ten local teams who still share that same dream and all of them will be going after it with all they have this week as we inch closer to the title games.
Take some time to investigate all the match-ups of local teams in the LHSAA playoffs, and feel free to check out the full playoff brackets, linked below. Round three games will be played on November 29nd at 7 pm unless marked otherwise.
*Be advised, there is no Acadiana Postgame Show this week*
#20 Loreauville 0 at #5 Amite 26 FINAL
#2 Sterlington 38 at #23 Jennings 39 FINAL
#5 Carencro 22 at #20 Warren Easton 34 FINAL
#10 Westgate 24 at #2 Neville 26 FINAL
#5 Dunham 14 at #1 Lafayette Christian Academy 49 FINAL
#7 Catholic High New Iberia 42 at #3 St. Charles 43 OT/FINAL
#5 St. Louis Catholic 21 at #1 St. Thomas More 52 FINAL
More From Acadiana Postgame