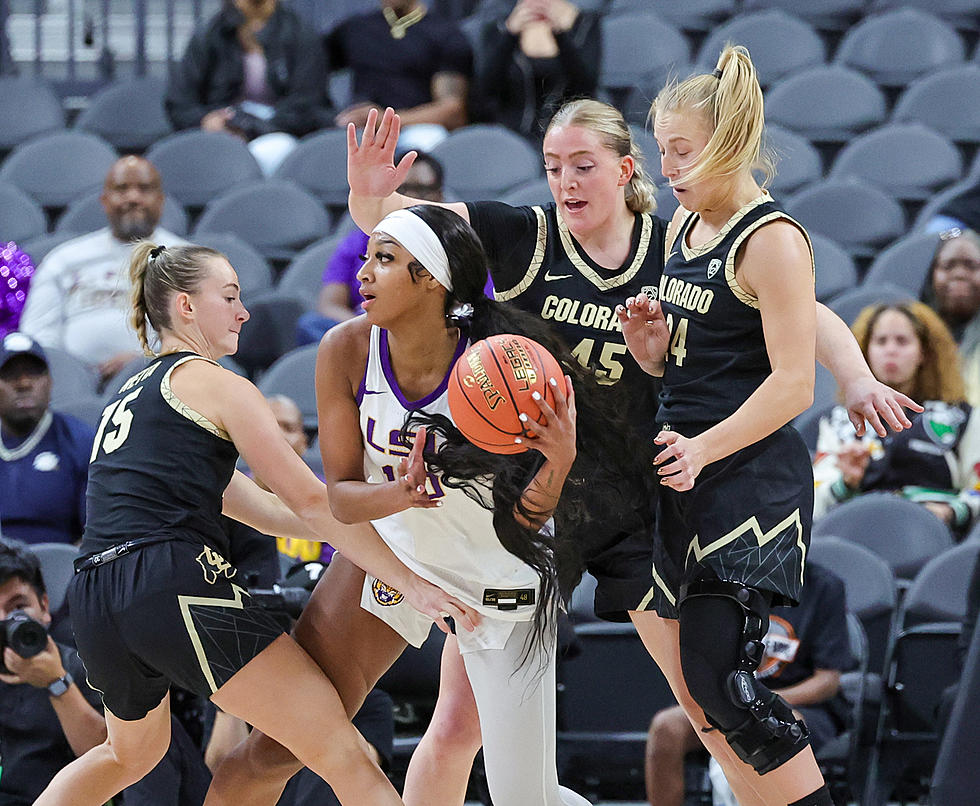 Top-Ranked LSU Women Stunned in Blowout Loss to Colorado in Season Opener
Getty Images
In what was supposed to be a celebratory beginning to their NCAA Championship defense, the LSU Lady Tigers found themselves on the wrong side of a stunning upset, falling to the No. 20 ranked Colorado Buffaloes 92-78 in Las Vegas. The Tigers, acclaimed for their talent and predicted by many to open their season with dominance, were outmaneuvered by a Colorado team that showcased superior experience and cohesive teamwork on the court.
Despite boasting a roster with the likes of Angel Reese and newly transferred Hailey Van Lith, LSU struggled to find the rhythm that drove them to a national title last season. Reese, the 2023 NCAA women's tournament Most Outstanding Player, was held to 15 points on a lackluster 6-15 shooting. Van Lith, an elite addition from the transfer portal, managed 14 points and a commendable seven assists but failed to galvanize the team to victory.
The Buffaloes' senior guard Frida Formann led the charge with a career-high 27 points, with a remarkable 7 of 10 accuracy from beyond the arc. Aaronette Vonleh, a formidable presence in the paint, added 24 points, and point guard Jaylyn Sherrod contributed 19 points, 8 rebounds, and 6 assists, slicing through LSU's defense with ease.
As Colorado started their seasoned lineup, all veterans of last year's Sweet 16 run, the contrast was stark against an LSU team blending old and new faces. The Tigers' offense stumbled, with turnovers marring their play and a mere 44% shooting from the field. LSU's defense, which last year formed the backbone of their championship run, was nowhere to be seen as Colorado built a lead that expanded to an insurmountable 20 points.
For the Tigers, the loss serves as a wake-up call. They return home to a ceremony celebrating last year's triumphs but with the knowledge that the road ahead may be more challenging than expected. As they regroup to face Queens University of Charlotte, the focus will be on tightening their play and rekindling the spark that once made them invincible. The true test lies ahead on November 30th, when Virginia Tech steps into the Pete Maravich Assembly Center, giving LSU the chance to prove that this upset was simply an anomaly, and not a foreshadowing of the season to come.
LOOK: 50 cozy towns to visit this winter
Stacker
created a list of 50 cozy American towns to visit each winter. Towns were selected based on visitor opinions, ratings from nationwide publications, and tourist attractions.
Gallery Credit: Laura Ratliff
More From Acadiana Postgame