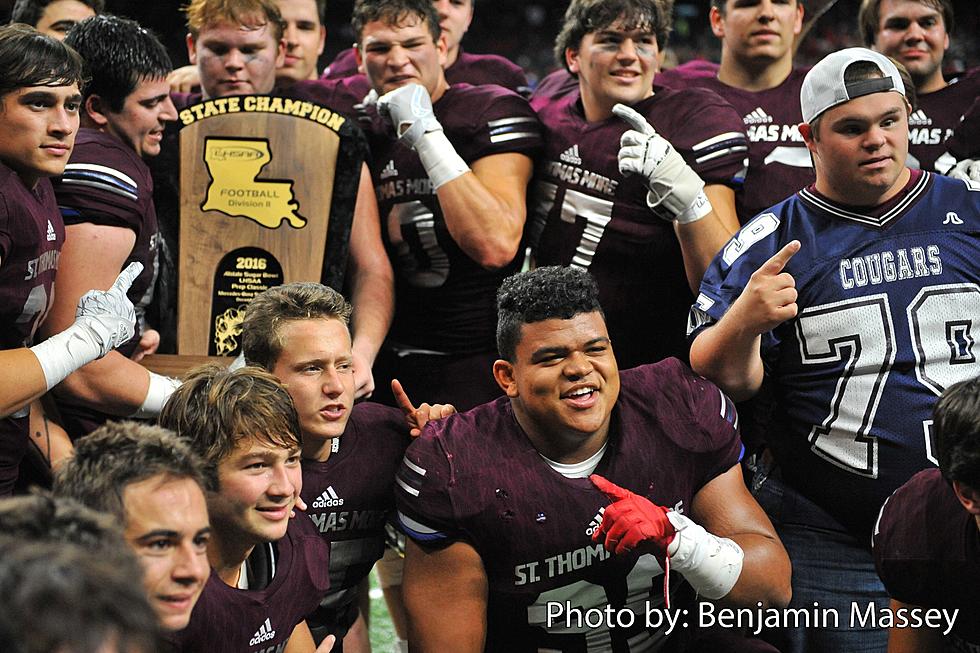 PHOTO ALBUM: STM Wins First State Championship
(photo by Benjamin Massey)
The players, coaches and fans from St. Thomas More are never going to forget their first state championship. They will hold onto the moments from the Superdome forever.
With their 54-28 win over Parkview Baptist, the Cougars collected the first state title in STM's history. It was the one thing Head Coach Jim Hightower's resume at STM lacked, and it was the first time he had his hands on the trophy since 1978, when he won state with Catholic-Point Coupee. The players put on a magical performance and wrote their names into history.
Flip through our photo album from STM's state championsip victory to bring back your favorite memories. You can relive the experience, over and over again.
More From Acadiana Postgame